CENTRAL FOR HEALTH CARE
A burgeoning health precinct with a major public hospital and specialist medical services
HEALTH CARE FOR EVERYONE
Robina Medical hub lies at the heart of Gold Coast City which is set for unprecedented future growth within a generation.
Designed from the ground up as a progressive medical hub to service a growing catchment area, Robina has recently been the subject of significant investment which will see it's development fast tracked to meet increasing demand.
Medical & Health care jobs growth will continue to be a major commercial accelerator which will see Robina's masterplan vision continue towards fulfilled.
"The healthcare precinct at Robina is a premium, emerging location on the Gold Coast for health related investment."
Chris Smith –  Head of healthcare and retirement property funds – Australian Unity Healthcare Property Trust (HPT)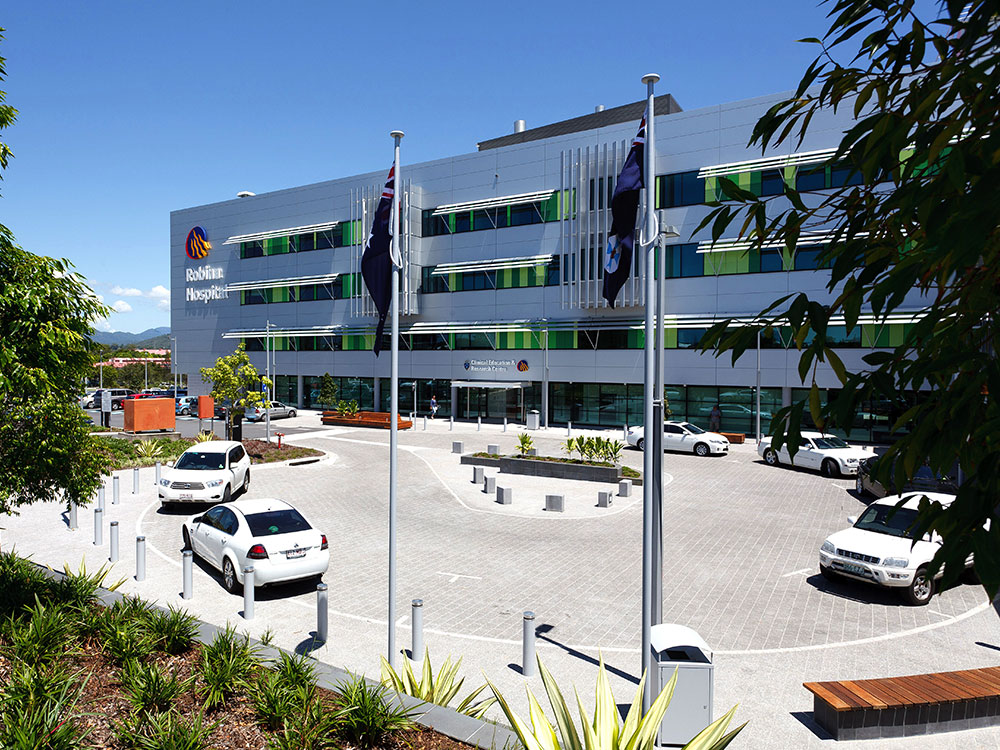 CENTRAL LOCATION
Robina is the ideal location from which to provide medical and health services to the wider Gold Coast and Northern NSW. Robina is:
Geographically central to Gold Coast City
Geographically central to a wider urbanregion stretching from Brisbane to Byron Bay
A masterplanned community with dedicated medical development areas
A Principal Regional Activity Centre in the State planning scheme
Underpinned by a State Government enacted planning agreement the Robina Central Planning Agreement which sets in place realistic development timeframes and reduced costs
One of the only areas in the city with serviced, pre-approved and development-ready sites for new facilities
Home to major private and government stakeholders including Queensland Health and Australian Unity
THRIVING HUB
Key infrastructure and operators already in place in Robina's progressive medical hub includes:
Robina Public Hospital
Robina Private Hospital
Bond University Clinical Education & Research Centre
Queensland Health Medical Precinct
Bond University Institute of Health & Sport
Australian Unity owned Campus Alpha medical operators including Queensland Health Disability Services
Sentinel & Clarence Property owned Rocket building medical operators including fertility specialist Dr Andrew Davidson & Surgeon Dr Sheree Moko
"A health hub that will provide unparalleled opportunities and access."
Professor Tim Brailsford – Vice Chancellor –  Bond University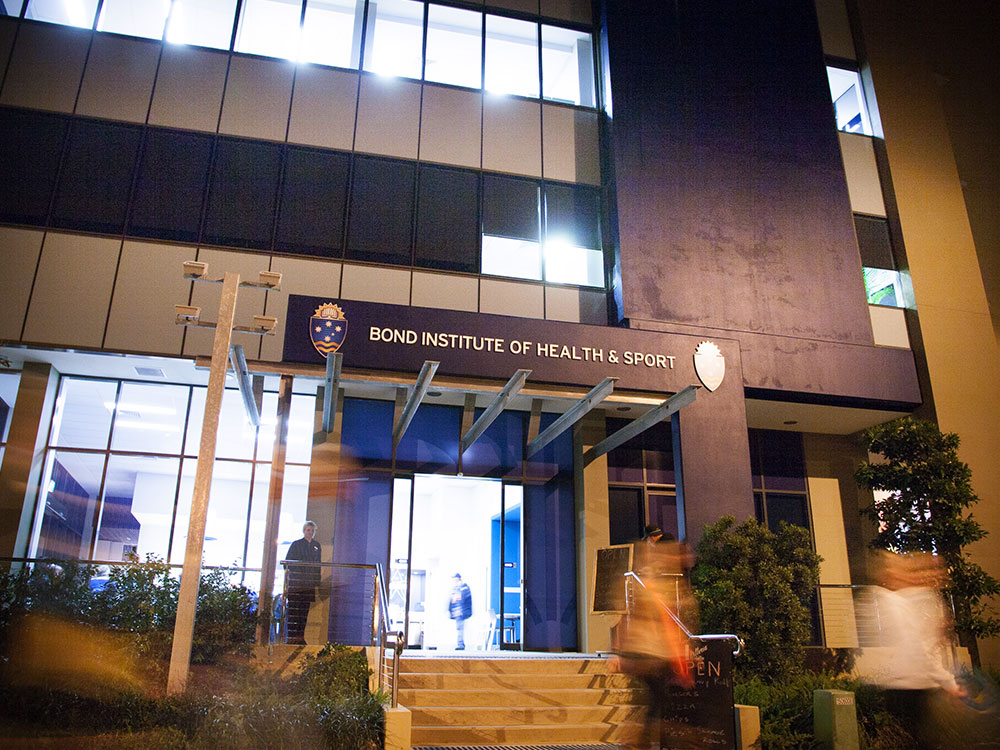 QUEENSLAND HEALTH – ROBINA HEALTH PRECINCT
The first of its kind in Gold Coast City, Stage 1 of this multi-disciplinary health facility brings together a mix of essential health services for the community.
The $36 million stand-alone health precinct, provides important primary health care, community and out of hospital services. The 4,000m² building includes:
Allied health outpatients
Antenatal and post-natal care
Cardiac rehabilitation
Child and youth mental health
Child, youth and family health clinics
Chronic disease and post acute care
Community rehabilitation
Healthy ageing clinic
Palliative and supportive community care
Transition care
CAMPUS ALPHA – QUEENSLAND HEALTH SERVICES
With a significant amount of commercial space within Campus Alpha approved for medical uses, a range of medical professionals and consulting specialists are based within CBDRobina.
An 800 square metre facility located in the Campus Alpha building in Campus Crescent incorporating:
Child Health services
Chronic Pain
Oral Health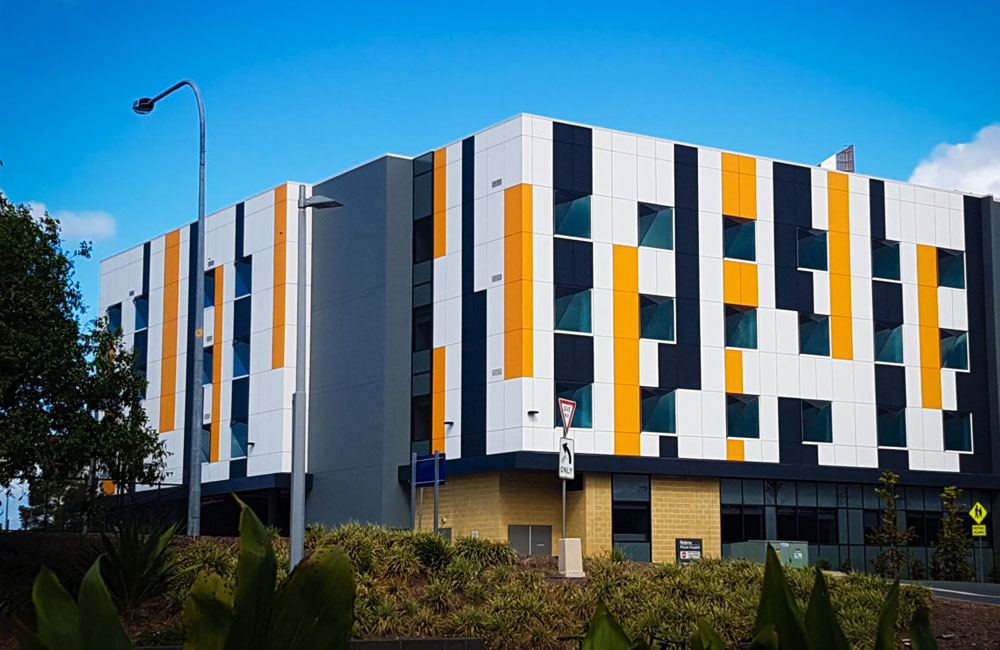 ROBINA PRIVATE HOSPITAL
Robina Private Hospital is due to open its doors in October, bringing a range of vital health services to Robina.
The $30Million development by Australian Unity Healthcare Property Trust (HPT) will be operated by Healthe Care who are nationally renowned as leaders in their field of private mental health care services.
The 90 bed facility will have a team of multi-disciplinary staff providing services including:
Older persons mental health
Adult mental health
Adolescent and young adult mental health
Mood disorders
A private Electroconvulsive Therapy (ECT) suite and Transcranial Magnetic Stimulation (TMS) for higher acuity treatment
General medical services
Short stay rehabilitation services
Outpatient and day programs
BOND UNIVERSITY – INSTITUTE OF HEALTH AND SPORTS
Bond University is as a national leader in Exercise and Sports Science education and research in Australia. The university has its School of Health Sciences located on the corner of Stadium Drive and Promethean Way at Robina.
Bond University Vice-Chancellor Professor Tim Brailsford said the location is "in a health and sports hub that provides unparalleled opportunities and access for our physiotherapy, sports and exercise science, and sports management students and professors. Our students will have access to and gain first-hand experience in worldclass health and sport training facilities and study alongside professional athletes and industry leaders."
BOND UNIVERSITY – CLINICAL EDUCATION & RESEARCH CENTRE
Located on the ground floor of Robina Hospital, the Bond University Clinical Education & Research Centre is a collaborative project between the Faculty of Health Sciences & Medicine, Bond University, and Queensland Health.
Primarily used by the Bond MBBS students, there are now plans to extend use to the Faculty of Health Sciences & Medicine's Doctor of Physiotherapy students and other professional health programs offered by Bond University.