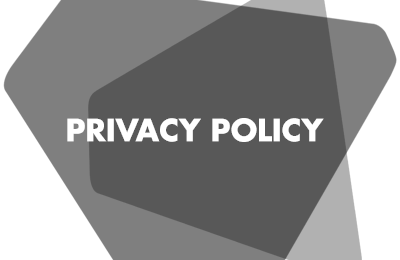 ROBINA GROUP NO LONGER COLLECTS ANY NEW PERSONAL DATA
Robina Group Privacy Policy
Robina Group values your privacy
Protecting your privacy and keeping your personal information confidential is important to Robina Group.
This Robina Group Privacy Policy outlines the policy of Robina Group comprising RPA Properties Pty Ltd and its related companies, Robina Marketing Australia Pty Ltd, Robina Developments Pty Ltd and Robina Land Corporation Pty Ltd, for maintaining your privacy and handling your personal information.
This Robina Group Privacy Policy relates to personal information we handle about our customers, visitors to our websites and other members of the public. If you work for Robina Group, you can contact our HR manager for more information about how your privacy is handled internally.
In this Robina Group Privacy Policy, we use the terms, "we", "us", "our" or "Robina Group" to refer to RPA Properties Pty Ltd and its related companies, Robina Marketing Australia Pty Ltd, Robina Developments Pty Ltd and Robina Land Corporation Pty Ltd.
This is now a legacy website.  This policy relates to how personal data was formerly collected and how data may still be stored from previous Robina Group websites and onsite project sales offices.  This website no longer collects any personal data and no onsite sales offices are currently operating.
1.  What is personal information?
1.1  Personal information means information or an opinion that identifies you, or could reasonably identify you as an individual, whether the information or opinion is true or not.
1.2 Some personal information is considered 'sensitive information' under the Privacy Act 1988 (Cth) (Privacy Act). Sensitive information can include your membership of a professional or trade association.
2.  Collecting and holding personal information
2.1  We collect personal information which is necessary to do business with you.
2.2. The personal information that we collect about you may include your name, postal and street address, email address, telephone number, gender, age, profession/role, place of work, information relating to the complaints you have made to us and various personal preferences.
2.3. If you lodge an Expression of Interest to purchase a property from us, you have the option of paying your initial deposit using a credit card and in this situation we will also collect your credit card information and forward this to our solicitor Shand Taylor Lawyers, Brisbane, who will process the transaction and hold the funds in their Trust Account.
2.4. In certain circumstances we may collect sensitive information about you relating to your residential purchase requirements, i.e. number of bedrooms,  purchase price range, reason for potential home purchase, etc. The Privacy Act regulates the collection and handling of sensitive information. We are able to collect that information if you voluntarily give it to us or if you otherwise consent to us collecting it.  We will only collect sensitive information about you from you.   If you provide us with sensitive information, this will constitute your consent.
2.5   We typically hold the personal information that we collect either on electronic databases or as hard copy documents.
3.  Methods of collecting personal information
3.1.  We collect personal information that you provide to us through:
visiting our sales office and registering your interest in either our residential or commercial products;
completing an Expression of Interest form to proceed with the purchase of a property from one of the companies within Robina Group;
entering into a  Contract  of  Sale  to  purchase  a  property  from  one  of  the companies within Robina Group;
entering into an Agreement to Lease a tenancy with one of the companies within Robina Group.
Entering into an Agreement to Lease a tenancy owned by another entity but within a building that is managed by Robina Group;
inbound and outbound sales calls;
our websites,  including  com,  Robina.com, vueterracehomes.com.au  or  through  a  third  party marketing our product such as realestate.com.au or domain.com.au;
other licenced real estate agents who may introduce you to us as a potential purchaser;
competition entry forms;
bookings for community events;
when you register for newsletters;
job applications; and
when you provide material to us to enable us to market our products to you.
3.2. We may also collect personal information about you:
from third party property marketers, real estate agents or property investment advisors;
from third parties that provide us with marketing leads.
4.  Use and disclosure of your information
4.1  We collect, hold, use and disclose personal information to:
complete Contracts of Sale of property with you;
to communicate with your solicitor or other professional adviser, who is acting on your behalf in order to effect a sale or lease;
complete transfer of ownership of a property to you;
keep you informed about Robina Group products as well as Robina community news;
record your marketing and communication preferences;
enable secure access to our websites by agents or marketers for the purpose of providing current marketing material to them;
fulfil any legal and regulatory obligations; or
process a job application.
4.2. Product promotion and how to opt out of direct marketing
(a). We may use your personal information to contact you about property we are currently marketing or leasing, new property releases, and to let you know about recent property sales results.
(b).  A number of laws are in place to limit direct marketing activity (including the Privacy Act, Do Not Call Register Act 2006 (Cth) and the SPAM Act 2003 (Cth)).If you do not want us to use your personal information for direct marketing, you can let us know at any time through one of the following channels:
(i). to opt out of email marketing:
(ii). click the 'unsubscribe'  link at the bottom of any of our marketing communications.
(iii).  to opt out of all other marketing communications, such as direct mail or phone calls as well as emails: contact info@robina.com.au requesting to Opt Out, however it should be noted that Robina Group no longer sends any marketing emails. If you see any such emails that appear to be from Robina Group, you should be aware this is likely a phishing email or other non-authorised/spam email.
4.3.  Customer contact
When purchasing a property or entering into a Lease with a company within Robina Group, you need to provide us with your contact information (such as name,   address,   email address,   mobile and phone number and financial information (such as your credit-card information if you are using this payment method to pay your deposit into our solicitor's Trust Account).
We use this information to  prepare your contract of sale and proceed to settlement.  If an issue arises during this process,  we firstly contact your nominated solicitor, however we may also use the contact information you give us to contact you so that we can resolve the problem or keep you informed.
4.4.  Robina Purchasers
Once settlement occurs and you have taken ownership of your Robina property, we may contact you again letting you know of new product releases and general Robina community information. You can opt-out from receiving these marketing communications at any time, please refer to section 4.2 for more information on how to do this.
4.5.  Legal Services
If you have entered into a Contract of Sale or Agreement to Lease with us, in order to proceed with the legal transaction, we will pass the information you have given us to our legal service provider, Shand Taylor Lawyers.
4.6.  Disclosure to third parties
(a).  We may provide your personal information to our related companies and to service providers that we outsource functions to. These service providers may assist us with client contact, auditing, legal, automated communications (www.mailchimp.com), website or technology services.
(b).  Some of the third parties described above may be located in the United States (namely, Mailchimp). We will take reasonable steps to ensure that Mailchimp (or any other recipient) complies with the Australian Privacy Principals in protection of your personal information.
(c).  We will also disclose your personal information if we are required by law or permitted by the Privacy Act to do so.
5.  Robina.com website access and use of de-identified information
5.1. Our websites contain useful information regarding Robina Group's business activities services, and we're constantly making changes and improvements to provide you with an even better website experience. Our websites are hosted by a local Robina company and all data is maintained on servers located in Australia.
5.2.  Our websites may contain links to third party websites. These websites do not belong to us and are beyond our control. Please note that we are not responsible for and cannot guarantee the privacy of websites that do not belong to us.
5.3.  We use Internet Protocol (IP) addresses to analyse trends, administer our websites, track navigation through our web pages and gather broad information for aggregate use. Our web servers may also send a small data file known as a "cookie" to your internet browser or hard drive. We use cookies to track your onsite behaviour to ensure pages and downloads work correctly. We may also use cookies to personalise and improve your client experience. Most cookies do not collect personal information and only contain coded information that cannot be used by third parties to access your confidential information. Most web browsers allow you to adjust settings to erase cookies, disallow cookies, or receive a warning before a cookie is set. Please note that some parts of our websites may not function fully if you disallow cookies.
5.4.  In some cases we or third parties may use cookies and other technologies such as web beacons and JavaScript on our websites in connection with online services like banner advertising, website analytics and surveys. These technologies enable information to be collected about your use of our websites (including your computer's IP address), which may be stored in international      The information collected by these technologies give us and third party collectors the ability to deliver customised advertising content,  measure advertising effectiveness,  evaluate the use of  Robina Group websites and provide other services relating to website activity and internet usage. We and third parties may also transfer collected information to others if required by law,  or where those other parties process the information on our behalf.  The services we may use from time to time include Google Analytics, Google AdSense, DoubleClick, Yahoo, Adobe, Bing, Microsoft and Realestate.com.au.
6.  Security of personal information
6.1.  We have a range of security measures in place to protect the personal information that we hold. For example, those of our web pages that request sensitive information may employ encryption technologies such as Secure Sockets Layer (SSL).
6.2.  You can confirm that a data-entry page uses encryption by checking that:
(a).  the page address in the web browser's tool bar or status bar begins with https://; or
(b).  the padlock icon in the web browser's tool bar or status bar is locked.
6.3.  If you are considering sending us any personal information by standard email, please be aware that the information may be less secure in transit. We are required by law to take steps to protect the security of personal information once it comes into our possession.
6.4.  If you are a registered agent user of any Robina Group website, you will be issued with a username and password to access a file download area. You should keep this password protected from others at all times to prevent unauthorised access.
6.5.  We are also committed to protecting your information offline. All of your personal and business information, not just personal information and sensitive information, is subject to access controls.
7.  Destruction of personal information
7.1. Where we hold personal information about you and the information is no longer needed (or required to be retained by us), we will destroy the information or to ensure that the information is de-identified. Any files that are destroyed are done so through secure document destruction contractors.
8.  Information access and correction
8.1.  Subject to any exceptions in the Privacy Act, if you have provided us with personal information, you have a right to request access to the personal information or correct it. If you want to access or correct your personal information you should contact us using the contact details at the bottom of this web page/document.
8.2.  Once you have made your request for access or correction, we will respond within a reasonable period. In some cases we may ask you to pay an administrative fee to cover costs associated with your request for    To assist us in responding to your request, please include as much detail as possible about the particular personal information that you are seeking to access or correct (in order to help us locate it) and, if applicable, how you would like to access the information.
8.3.  We will provide you with a copy of, or details of your personal information wherever it is possible and practicable to do so. Otherwise, we will work with you to find a mutually agreed alternative.
8.4.  If after exploring all options, we refuse to correct or give you access to your personal information, we will provide you with a written notice that sets out the reasons for the refusal (except where it would be unreasonable to do so), the mechanisms available to you to complain about the refusal and any other matters that the Privacy Act requires us to address.
9.  Questions, concerns and complaints
9.1.  If you want to make a complaint about a breach of your privacy by Robina Group, you can contact us using the contact details at the bottom of this web page/document. All complaints will be investigated by our Privacy Officer. We will endeavour to resolve your complaint as quickly as possible, and in any event within 30 days. If your complaint takes longer to resolve, we will keep you informed of our progress with the investigation. We will let you know the outcome of the investigation, including how we propose to resolve your complaint and what, if any, corrective measures will be put in place.
9.2.  If you require further information about our privacy complaints handling process or the progress or outcome of any privacy complaint investigation, please contact the Privacy Officer using the contact details at the bottom of this web page/document.
9.3.  If you are not satisfied with our handling or resolution of your complaint, you can lodge a complaint with the Office of the Australian Information Commissioner ("OAIC"). For more information about making a complaint to the OAIC, visit http://www.oaic.gov.au/privacy/making-a-privacy-complaint.
10.  Changes to this Privacy Policy
10.1.  We may make changes to this Privacy Policy from time to time. We will make any changes available on the CBDRobina.com and Robina.com.au websites. You can also obtain a copy of the most current Robina Group Privacy Policy by either emailing or writing to the Privacy Officer using the contact details set out below.
Last updated: June 2023 – this is a final update, and this website is now a legacy site that no longer collects any personal data.