"I am a believer in the Gold Coast. With Robina / Varsity in the middle,
it doesn't come any better for a locality."
Bernard Salt, KPMG 2016
Leading Australian futurist and demographer Bernard Salt has identified Robina and Varsity Lakes as the principal population growth, infrastructure and employment hub for Gold Coast City's future, based on demographic modelling and data projections to the year 2050.  While Gold Coast City's population is expected to double to 1.2 million by 2050, Mr Salt says much of the phenomenal growth will concentrate around the geographic heart of the city – primarily the area centred on Robina/Varsity.
The significant infrastructure already in place in Robina is expected to prove to be Robina's greatest asset.  Future growth will focused and intensify around existing infrastructure in established areas, as the linear geography of the city – between the hinterland and ocean – will mean that no new centres will be created.
Research underscores a bright future for Robina. In 2050: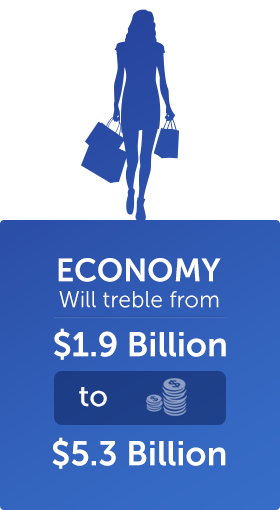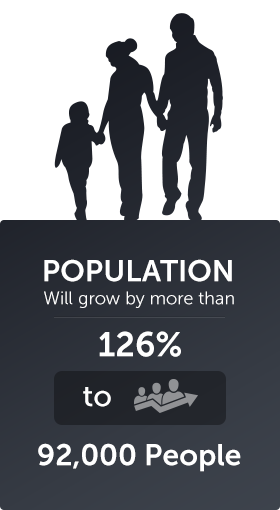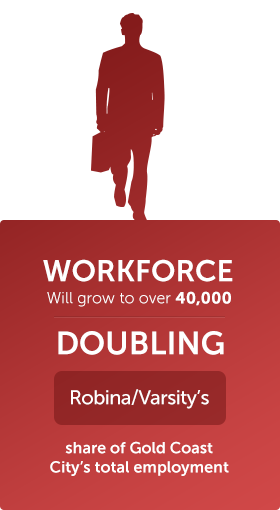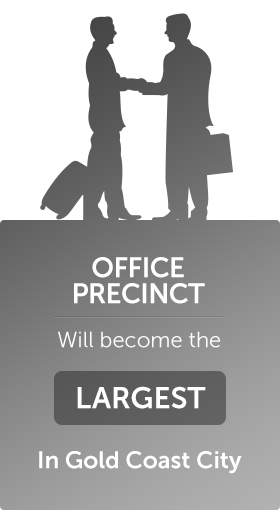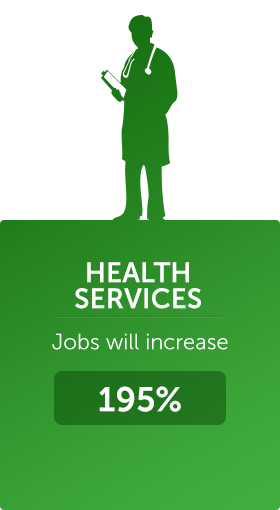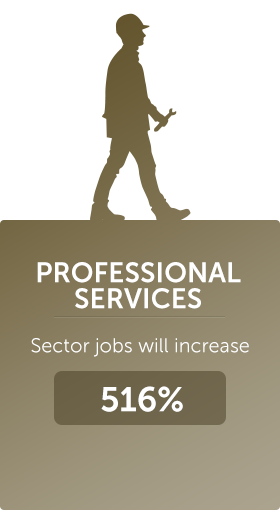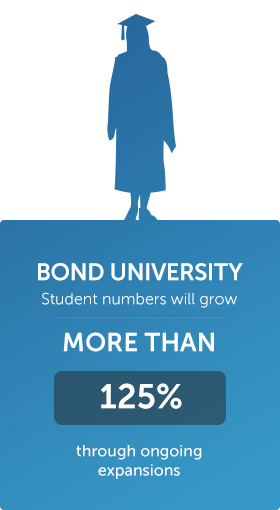 Robina / Varsity is only 15 minutes from Gold Coast International Airport and a growing list of flights to major cities around the world.  With a heavy rail link to Brisbane's CBD and Airports, as well as direct Motorway junctions, Robina is perfectly positioned to become the primary Queensland hub for smart business, innovation, technology, education, health, sport and economic development.  Many cornerstone industry sectors are already well established and thriving in Robina, and with the future growth intensifying, thousands more jobs and entrepreneurial opportunities will be created.
There are very few regions that can match Robina's capacity for growth and expansion, or its ability to provide diversity of housing and workspaces, with 50 hectares of approved, developable land and a raft of key infrastructure and services already in place.
The Robina Central Planning Agreement (RCPA), enacted under an Act of Parliament in 1992 and last amended in 2008, guides the development of Robina.  It supports a wide mix of uses and provides certainty and town planning advantages, while offering flexibility and innovation opportunities for businesses choosing to invest in Robina.
The RCPA is evidence of the Government's endorsement of Robina's future vision, which is now becoming a reality. Businesses choosing to invest in the region can take advantage of the continuing growth and momentum.
Specific excerpts from the RCPA which pertain to the future vision are as follows:
"Robina Central is intended to be developed as a major, comprehensively planned, Regional Business Centre accommodating the highest order of retailing, business, administration, entertainment, cultural, recreational and community facilities, as well as a wide range of housing choices. This will be achieved by maximising the integration of this broad range of land uses in innovative and flexible forms of mixed use development which avoid incompatibility of uses."
"The high employment potential is enhanced by Robina Central's location close to the Bond University and its Research Park as well as by its attractive water enhanced landscape setting at the edge of the Merrimac regional open space corridor." (Green Heart – City Park)
"The opportunity this location offers for Robina Central to become a major public transport focus with a transit network radiating from the proposed rail terminus, will enable its development as a major office employment centre for both the public and private sectors as well as a major centre for the provision of government / community services, cultural and recreational facilities. Convenient access to public transport will also benefit the residents of Robina Central."
"The continuing development of the Merrimac regional open space corridor
[Green Heart – City Park] for golf and recreation resort facilities, the increasing tourist traffic on the national Pacific Highway and the proximity to both hinterland and coastal tourist and recreation attractions will ensure a major tourism and recreation role for Robina Central for hotel / motel accommodation, shopping and support facilities.  In view of these opportunities, it is recognised that Robina Central may in time develop as a major central place anchor for the Brisbane to Gold Coast Urban Corridor as well as one of the major regional business districts for the Gold Coast Statistical District."