FINAL APPROVED ROBINA DEVELOPMENT SITES FOR SALE
The Robina Central Planning Agreement (RCPA), enacted under an Act of Parliament, guides the development of land in Robina and provides town planning advantages including reduced approval time-frames and infrastructure charges benefits.
After a string of recent site sales, and development activity at the heart of the Gold Coast City, limited development ready sites are now for sale, approved for a multitude of commercial, residential, medical and other uses.
For more information about the final approved development sites, view the listings below.
Development land for sale in CBDRobina: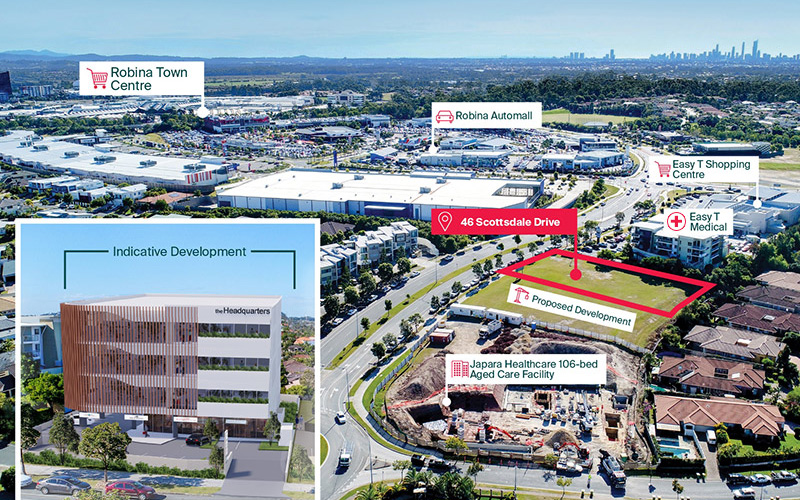 BOUTIQUE INFILL DEVELOPMENT OPPORTUNITY
Ideal commercial / medical / retail site adjoins Japara aged care and Easy T Centre.
SIZE: 2,359m²
NOW SELLING THE FINAL ROBINA DEVELOPMENT SITES
SUITABLE FOR A MULTITUDE OF PRE-APPROVED USES
Robina Group works with industry, community and all levels of government, and has a unique ability adapt to changing economic conditions, and planning regulations, which has seen the ongoing delivery of sites to meet changing market requirements.
The last commercial development and investment opportunities are available with pre-approved commercial sites for sale to suit a wide range of uses including residential apartment sites, medium density sites, commercial / office / medical and mixed use development sites. Join the momentum of this growing precinct.
Be surrounded by an established yet ever expanding, sought-after business hub by purchasing land in a selection of well-serviced precincts within the Robina / Varsity Lakes area, close to Burleigh Heads, right in the heart of the Gold Coast City. Developing on a site is easy with fast-tracked approvals and a range of approved uses and development parameters.
Speak with us to discuss your Gold Coast development site needs and land for sale in Robina
ESTABLISH YOUR BUSINESS IN CBD ROBINA – ACT NOW TO SECURE YOUR ROBINA DEVELOPMENT LAND FOR SALE
Choosing the ideal development site or vacant commercial parcel to build your own purpose-built premises is a crucial element in creating a successful and appealing business image.
View our development sites for sale options today with a range of lot sizes and locations available perfect to build your office, commercial, medical, education, child care, fast food, service station, tavern, hotel or showroom building plus many other pre-approved uses.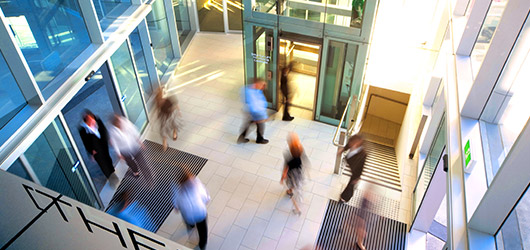 CONTACT US FOR MORE INFORMATION